The Clifton Forge LOVE Sculpture is an extension of Virginia Tourism's LOVEworks program, a state-wide branding initiative designed to promote travel in Virginia and strengthen awareness of the half-century "Virginia is for Lovers" message.
Clifton Forge's LOVE Sculpture promotes the history and beauty of the area with each letter representing the uniqueness of the Town.  L represents a thriving arts community, O represents the heritage and significance of the railroad, V represents education and E represents the unparalleled vistas and outdoor activities.
The Clifton Forge LOVE Sculpture attracts people from the immediate community, in addition to travelers from near and far, while educating and encouraging further exploration of the area.
#CFLOVEWORKS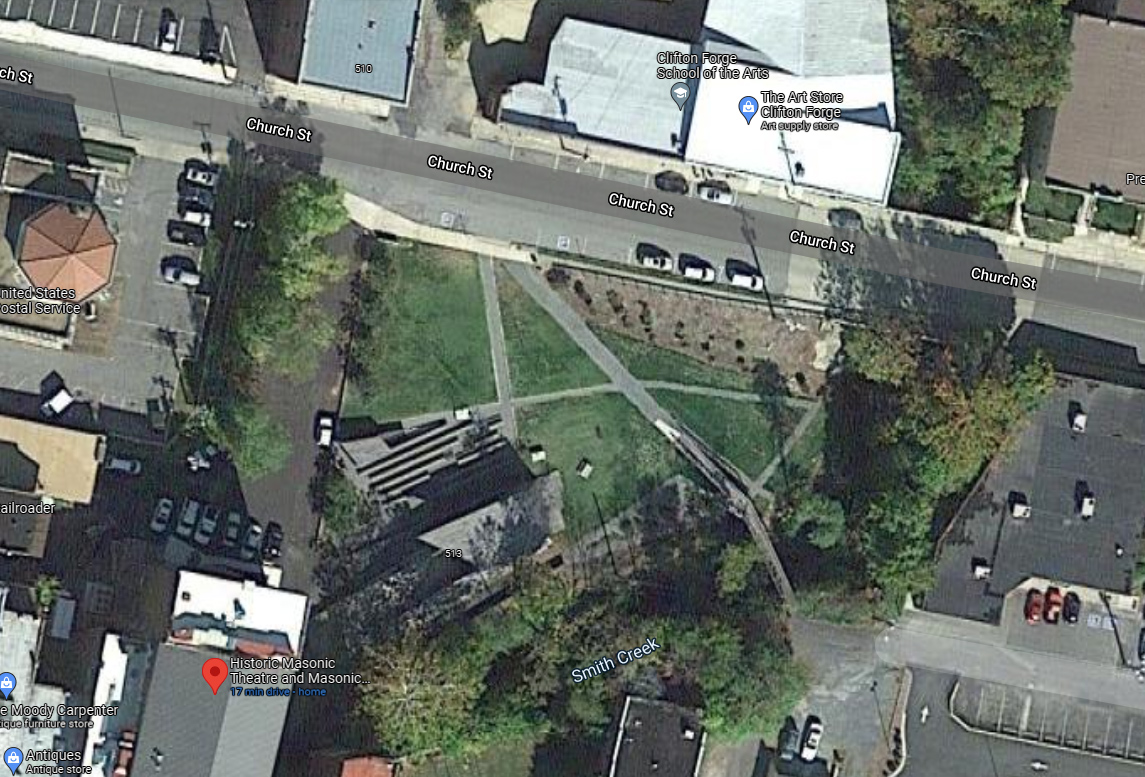 The Clifton Forge LOVE Sculpture is the project of the Clifton Forge LOVEworks committee made up of local residents.  The "LOVEworks" signs located all over Virginia were designed by various artists out of materials related to the local area where the sign is placed. The goal is to have the sign as backdrops as visitors take their photos in front of the letters L-O-V-E.  The Clifton Forge LOVE Sculpture will be located on the lawn of the Masonic Amphitheatre at 513 Church Street. The Clifton Forge LOVE Sculpture is made of metal which represents the forges in the area and each letter and element of the sculpture represents the unique gifts that Clifton Forge offers.  Please consider a donation to ensure that the Clifton Forge LOVE Sculpture becomes a reality.  Installation of the LOVE Sculpture will have its initial unveiling in November 2022. A ribbon cutting is planned down the road once signage and landscaping are complete.
The Sculpture being delivered and installed
The LOVE sculpture is composed of an L, an O, a V and an E. Each letter is five feet tall and contains several elements that show the uniqueness and the heritage of our community.  This is a partial section of the Letter L.  L represents the vibrant arts community in Clifton Forge.
This photo is taken on the Amphitheatre grounds where the LOVE sculpture sits. The sculpture has the perfect backdrop of trees, foliage, and Smith Creek.  It is accessible by using the Amphitheatre Bridge or by parking on Church Street and walking to the sign.  Both are ADA compliant.
Ridgely Bed, Breakfast, and Historic Gardens
118 1st St, Clifton Forge, VA 24422 • (513) 926-9309
Oak Tree Inn
Westvaco Road Westvaco Rd, Low Moor, VA 24457 • (540) 965-0090
Quaint Cottage in Clifton Forge
This is an Air B&B listing and there is only a link--address is provided after you register. Find out more!