Letter V represents Education

Graduate in Circle Element
Residents of Clifton Forge attend Alleghany County Public Schools.
The Alleghany Highlands include the City of Covington and Towns of Clifton Forge and Iron Gate, names that reflect the region's industrial background. 
Alleghany County Public Schools is a member of the Comprehensive Instructional Program Consortium, symbolized by the Apple element.  These schools are aligned with Jackson River Technical Center and Mountain Gateway Community College to enhance opportunities for Career and Technical Education, and Health Sciences Education.  It also has a Digital Academy for online learning students, and is open for Grades 6 – 12.
Currently, about 150 graduate from the Alleghany County Public Schools, and about 60 students from the Covington City Public Schools.
In addition to public schools, Mountain Gateway Community College (formerly Dabney S. Lancaster Community College) offers the opportunity for higher education.  Mountain Gateway Community College is a two-year public institution of higher education located at I-64 Exit 24 in Clifton Forge. It is one of 23 community colleges in Virginia. The College is supported by the counties of Alleghany, Bath, Botetourt, Rockbridge, and the Cities of Buena Vista, Covington, and Lexington. 
http://www.alleghany.k12.va.us/
The Degree offerings are Associates Degree with Bachelor Credit, OCC/Tech Credit, and other Certificates, such as Commercial Driver's License (CDL) and Welding Certificates.  The most popular degrees are in Business Administration, Management and Operations, Information Sciences and Computers, Criminal Justice and Law Enforcement, Registered Nurse degrees, Culinary Arts and Hospitality, and Forestry Management.  All of these degrees help with local workplace solutions at resorts such as The Greenbrier and The Homestead, and manufacturing at West Rock, and Lewis Gale-Alleghany Hospital.
The administration is always adjusting and adding new programs.  For example, the College was recently awarded $1.4 million to develop The Appalachian Hardwood Training Institute.
The College has recently started a popular Men's Basketball program, and hopes to initiate a Women's Basketball program soon.  The school's mascot is The Roadrunner!
The curricula of the College are approved by the College Board and State Council of Higher Education in Virginia. It also has approval for various federal funding programs, veterans programs, and is a member of the American Association of Community Colleges.

Pulpwood Truck & Chainsaw Elements
The logging truck and chain saw represent the Forestry Management Department.   The Forest Management Technology Associate of Applied Science degree program trains individuals planning to enter forestry and forestry-related technical positions. This program is designed with the fundamental philosophy of delivering classroom instruction coupled with hands-on experience. Students use industry-standard equipment and again practical experience through summer internships regionally and across the country with organizations such as the U.S. Forest Service, Virginia Department of Forestry and private forestry employers.
The Forest Management Technology Program is a student learning centered program dedicated to delivering excellence in instruction through experiential learning for aspiring technicians in forestry and forestry related natural resources professions.  The AAS degree in Forest Management Technology is accredited by the Society of American Foresters.  Upon completion of this terminal degree, students are eligible to work as a forest technician for government agencies, non-profit organizations, forest industries, and other employment sectors related to the forestry profession.  Graduates may also choose to transfer on to a four-year institution to continue their education.     These programs are important for the economy and job training needed in this area.
https://www.dslcc.edu/academic-program/forest-management-technology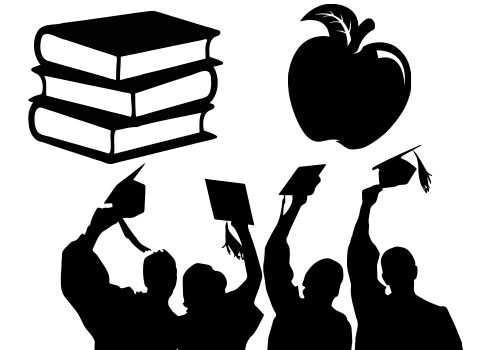 Graduate's Celebration, Books and Apple for the Teacher Elements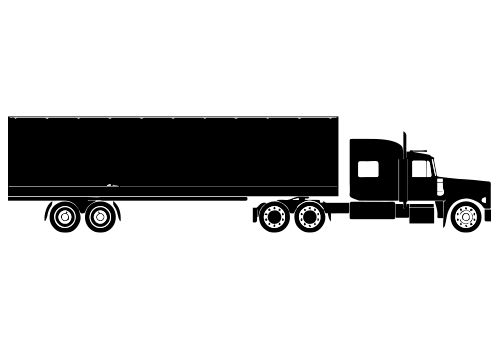 18-Wheeler CDL (Commercial Driver's License Program) Truck Elements

The Chef's Hat Element
The Chef's hat represents the Culinary Arts program. Most of the program focuses on the proper preparation of specific food types such as meat and seafood, and sauces and soups. This certificate provides a foundation in food production and introduces the types of skill sets needed in the culinary arts field. The program also covers the basics of nutrition and food safety. If you are interested in food production and the culinary arts, this certificate program will help you upgrade your skills, develop specializations, and expand your career options in both the culinary and hospitality fields.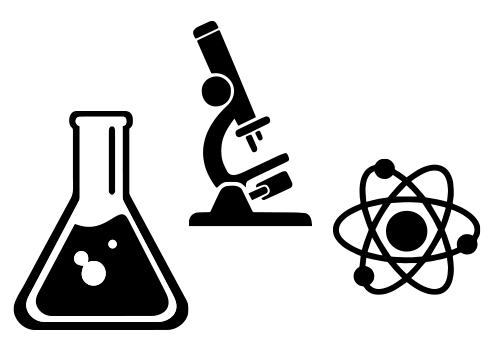 Microscopes, Beaker & Atom Elements
The microscope, beaker and atom elements represent Mountain Gateway Community College's commitment to the Arts & Sciences.  The Education Arts & Science Program at Mountain Gateway Community College provides the first two years of a guided pathway for students interested in completing a four-year college or university degree, with licensure to teach. This curriculum provides general education in a program leading to a career at the kindergarten, elementary, middle school, and/or secondary levels.
After successfully completing the first two years at our local community college, the student will be transfer ready for entry into the third year of a four-year college or university to prepare the student to teach in a selected educational setting. The program takes four semesters or two years of full-time study to complete.
https://www.dslcc.edu/academic-program/science-arts-and-sciences-aas-degree

Nursing Degree Element
The Associate Degree of Nursing Program at Mountain Gateway Community College is approved by the Virginia State Board of Nursing and accredited by the Accreditation Commission for Education in Nursing, Inc. Upon completion you will be able to provide safe, direct care in acute and non-acute settings. You may also apply to sit for the examination to become a registered nurse.
The mission of the nursing program is to provide affordable, community access to quality nursing education. The nursing program prepares qualified students to provide safe, competent, entry-level nursing care in 21st century healthcare environments. Students are prepared to meet the ever-increasing complexity of the healthcare needs of the citizens of Virginia.
You can donate two ways! Either mail a check to:
P.O. Box 631
Clifton Forge, VA 24422
Checks made payable to the Town of Clifton Forge and add 'LOVE SIGN' to memo line.
Or fill out the form below and donate online!